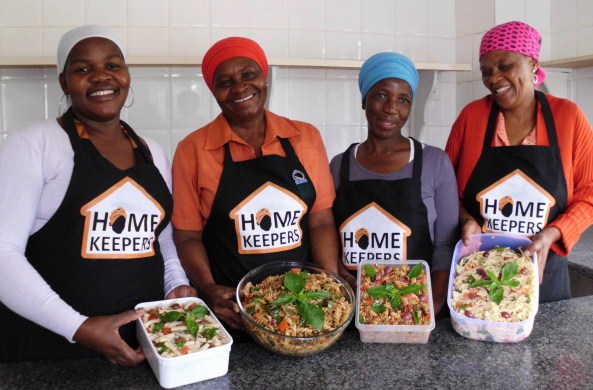 Our interactive cooking courses provide the skills to prepare delicious meals
All our courses are 'hands on' participants bring their own ingredients, we prepare the dishes in class, and everyone takes their own 'ready to eat' food home. Very excited! 
Classes are once a week- 3 hours in duration.
Courses are held regular @ Norscot Manor Recreation Centre Fourways, and @ Sandton Field & Study Centre – AND – conveniently, we also arrange in-house cooking or baking lessons at your home.
Contact us to make a booking
Basic Cooking
Hygiene in the kitchen
Reading and understanding recipes and correct measuring of ingredients.
The basic techniques of cooking, baking, roasting & grilling -meat, chicken, fish, vegetables etc.
Healthy Cooking
"Healthy food does NOT mean boring food"
Teaching how to combine nutritious ingredients in order to prepare very tasty meals.
 All 3 individual courses "focus on – high fibre – low fat- foods" for an active, modern lifestyle.
Kids Favourites
 Nutritious, homemade versions of kids most favorite foods
Pancakes, Burgers, Pizza, Pasta… and a heavenly sweet treat.. Grown-ups do love them as well !
Summer Cooking
A fabulous course, with lots of light and tasty meat, chicken, fish and vegetable dishes.
Superb salads, stir-fry's, great quiches and cool desserts….
Italian Cooking
We preparing Italy's famous Minestrone, Risotto, Salad and Pasta dishes
Osso Bucco, and of course…. Tira Mi Su
Winter Cooking
Traditional and newly found "Winter Warmers"
Casseroles, soups, stews and winter-puds..
A  classic Pot Roast and a zesty West Indian Chicken
Basic Baking
Reading and understanding recipes and the correct measuring of ingredients.
Basic techniques to preparing different types of pastries and icing
We bake Bread & Biscuits, Muffins & Scones, and a divine Chocolate Cake…..